If you're completely new to ServiceStack, the YouTube channel is a great way to explore some of the possibilities easily enabled with ServiceStack: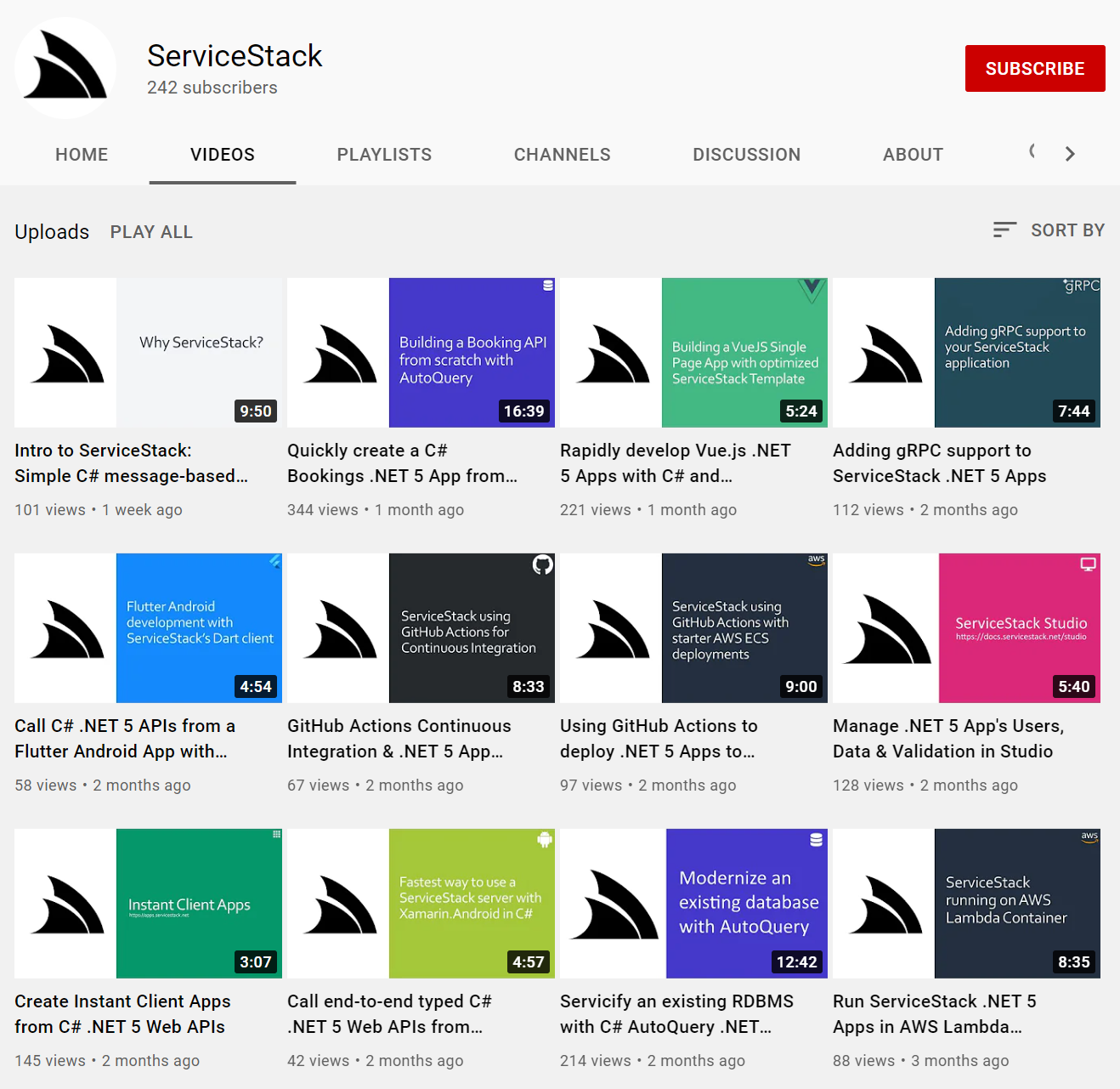 Explore ServiceStack Apps
A great way to learn new technology is to explore existing Apps built with it, where for ServiceStack you can find a number of simple focused Apps at:
Many Apps are well documented like World Validation which covers how to re-implement a simple Contacts App UI in 10 popular Web Development approaches - all calling the same ServiceStack Services.
ServiceStack is a single code-base implementation that supports .NET's most popular Server platforms with near perfect source-code compatibility with .NET Core so all .NET Frameworks Apps are still relevant in .NET Core, e.g. the EmailContacts guidance walks through the recommended setup and physical layout structure of typical medium-sized ServiceStack projects, including complete documentation of how to create the solution from scratch, whilst explaining all the ServiceStack features it makes use of along the way.
Starting Project Templates
Once you've familiarized yourself with ServiceStack and are ready to use it in action, get started with a customized starting project template from our online template builder at: